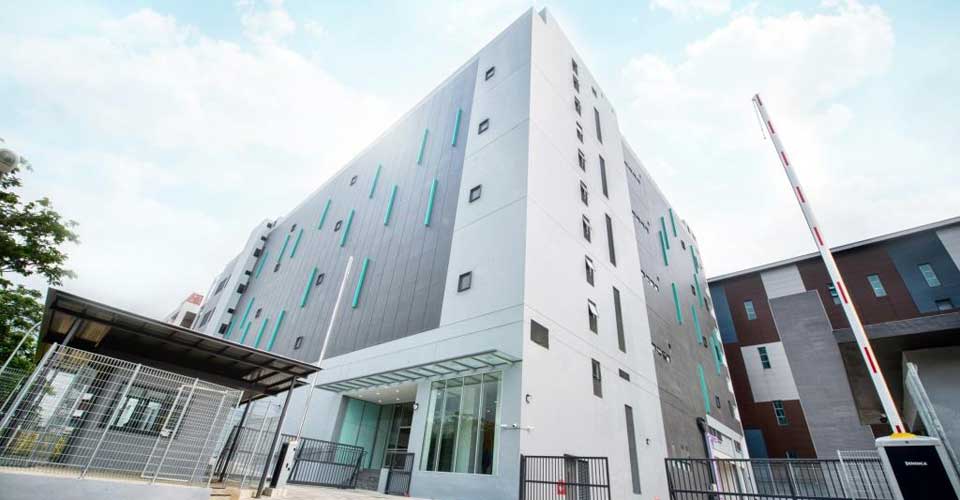 Keppel DC Singapore 5 (KDC SGP 5) is located in western Singapore.
It is well connected to major roads and expressways such as the Ayer Rajah Expressway and Pan-Island Expressway as well as major arterial roads such as Jalan Ahmad Ibrahim, Pioneer Road and Jalan Buroh which provide efficient linkages to the city centre, airport and other parts of the island.
Built in 2015, KDC SGP 5 is a five-storey purpose-built data centre with ancillary offices and critical mechanical and electrical (M&E) infrastructure, providing 24/7 technical support to its clients. In 2020, KDC SGP 5 was conferred the BCA Green Mark Award (Platinum).
KDC SGP 5 was also certified to have fulfilled the requirements of the following:
ANSI/TIA-942-B:2017 Rated-3
BCA Green Mark (Platinum)
bizSAFE Level Star
ISO 14001:2015 (Environmental Management System)
ISO/IEC 27701:2019 (Privacy Information Management System)
ISO 37001:2016 (Anti-Bribery Management System)
ISO 45001:2018 (Occupational Health and Safety Management System)
ISO 46001:2019 (Water Efficiency Management System)
ISO 50001:2018 (Energy Management System)
ISO 9001:2015 (Quality Management System)
ISO/IEC 27001:2013 (Information Security Management System)
SS 507:2015 (Provision of Business Continuity and Disaster Recovery
Facilities Services)
SS 564 Part-1:2020 (Energy & Environment Management System)